Enjoy the Best of Traditional Dalmatian Cuisine in Petrčane
Top Gastronomic Experiences on Holiday In Petrčane
Look forward to delicious and highly nutritious food and lovely culinary experiences while on holiday in Petrčane! A meal in Dalmatia is so much more than just food served on your plate - it's an invitation to gather round, share a laugh together and simply enjoy time with one another without any haste. So, embrace the lifestyle while staying in Petrčane and have various gastronomic experiences to remember: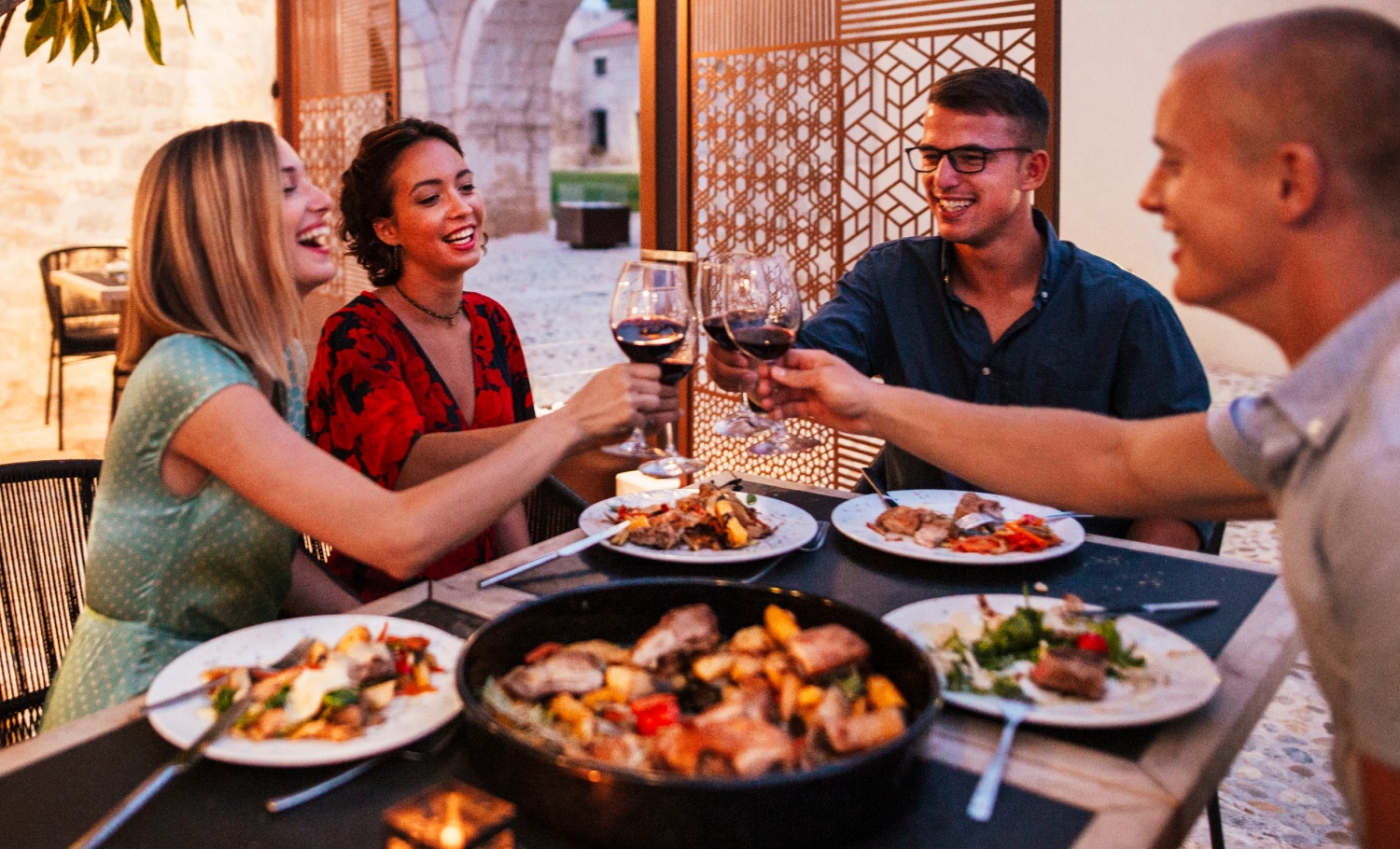 Dine like royalty
Raise a glass of local wine and toast to wonderful holiday moments! A visit to Kraljevski vinogradi (Cro. 'royal vineyards') winery is an absolute must while staying in Petrčane. In addition to having the chance to sample authentic native wines such as pošip, plavac mali and crljenak, you get to enjoy a lovely meal outdoors with stunning views of Zadar, Zadar Channel and the nearby islands. To reach Kraljevski vinogradi, you can go on a 30-minute hike or take a quick ride by car from Sunnyside apartments.
Try a piece of … Zadar region
Feeling a bit peckish? Then it's the right time to nibble on delicious delicacies unique to the region. Look for a dalmatinski pjat (Cro. 'Dalmatian plate') with Dalmatian prosciutto, šokol of Nin (dry-cured pork delicacy), Pag island (sheep) cheese and olives in any given restaurant. These delicacies are not only a real feast for the taste buds but also beautifully reflect the local environment - the fierce bora wind slow drying prosciutto and šokol, particles of salt on native herbs (sage, immortelle, etc.) grazed by the sheep, all grown and processed locally.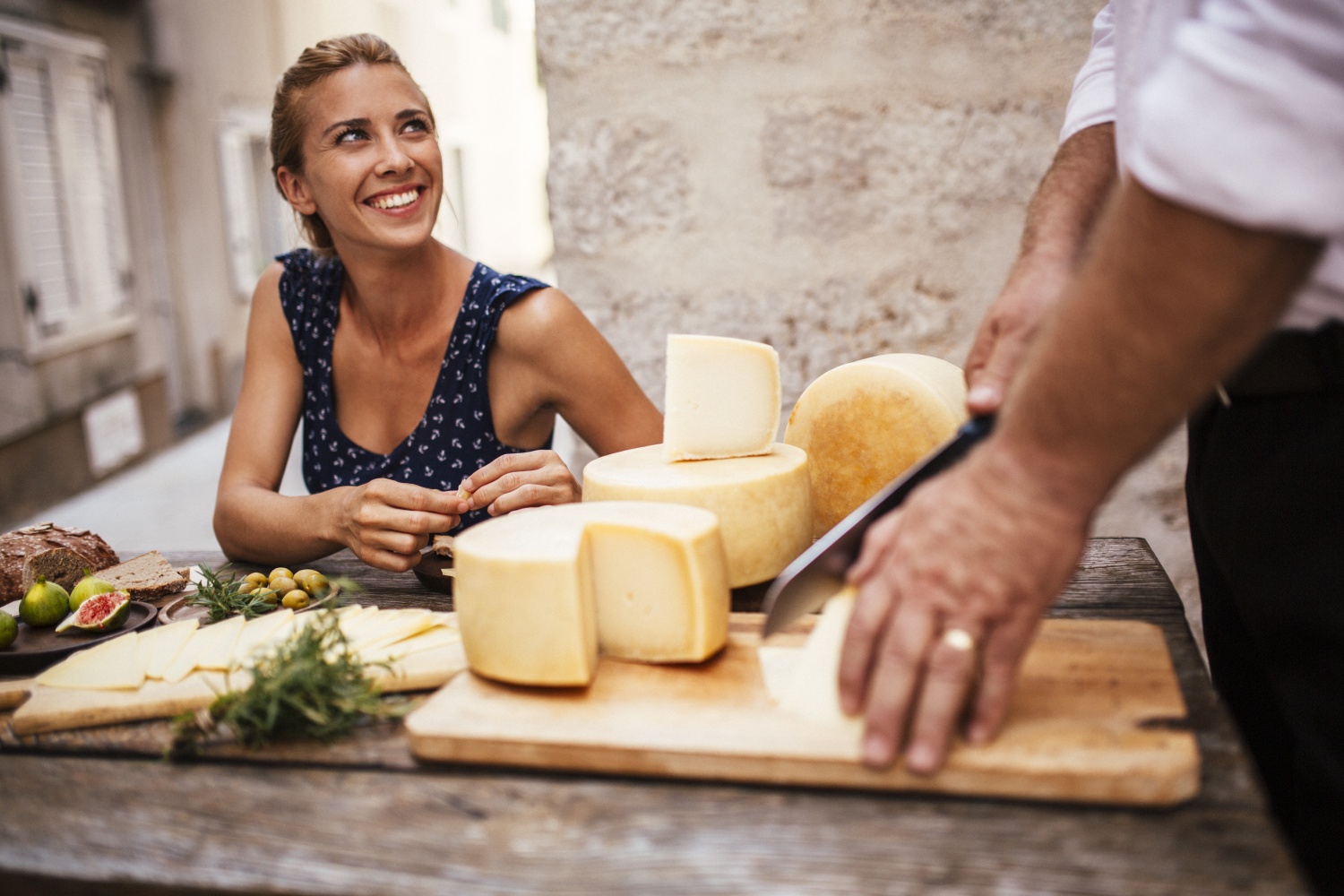 Find your favourite Dalmatian dish
Are you a meat enthusiast? Or do you prefer fresh fish and seafood? How about locally sourced seasonal vegetables? Generally served with a few drops of olive oil and native herbs, Dalmatian dishes cater to everyone's taste, not to mention their highly nutritional value. So, take a pick among restaurants in Petrčane and indulge in an exceptional culinary treat.
In addition to serving traditional food, be it a grilled fish, calamari, mussels, steak, beef-based pašticada dish or lamb meat specialties, most restaurants in Petrčane also offer vegetarian-friendly options. So, why wouldn't you take a light walk along the promenade and grab a delicious lunch or a snack with a Dalmatian touch? Restaurants Liburna and Pjero are some 15 minutes away from Sunnyside apartments, to get to Toka or Sidro restaurants you need to walk some 5 minutes more, while Orka restaurant is on the opposite peninsula from the apartments and requires a bit less than 30 minutes to get there on foot.
Enjoy the cherry on top
Add a special flavour to your lounging by the pool! Try the famous Maraschino liqueur, possibly in a cocktail, as a great touch to pure enjoyment. Maraschino has been made of native marasca cherry for centuries in the Zadar region and it's one of its most recognizable unique gastronomic elements.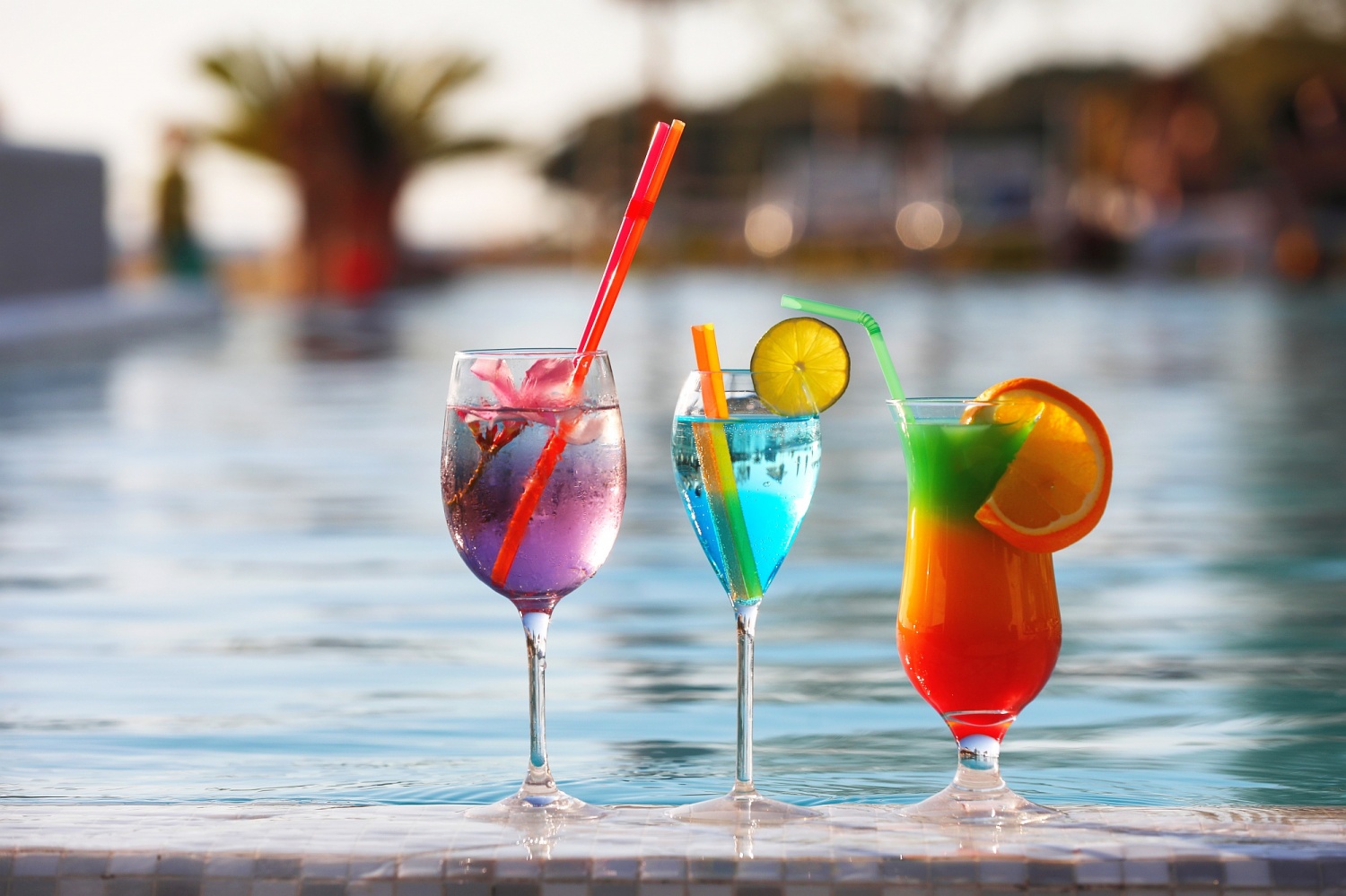 Excellent dining in a beautiful setting… in Petrčane
Nothing can give you a good healthy appetite as the perfect environment on your holiday in Petrčane! With a plate of fish or meat specialty right before you at dinner, clear sea air to breathe in and the most beautiful sunset you have ever seen, you are in for one fine, delicious meal. So, take a moment to truly appreciate the flavour, the setting around you and share the experience with your nearest and dearest. Every single day of your stay in Petrčane.
Photos: Zadar County Tourist Board
#Zadar_Region
#SayYesToEverything